Gutter Cleaning With Professional Equipment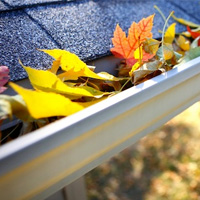 Gardeners Chislehurst are also the local choice for high quality gutter cleaning. Equipped with the latest tools of the trade, we focus on safety and completeness of clean. What does this mean for you?No more people clambering around your roof. And a thorough cleanse of your guttering guaranteed.
That's because all our gutter cleaners' work is conducted from ground level, and monitored through our advanced machine's onboard camera. It's the easy way to ensure you get the best results.
Use Us As Your Gutter Cleaners Too!
Specially trained staff who use the latest equipment to get the job done quickly and efficiently
No need to have people climbing about on your roof – but full insurance cover provided anyway, for your peace of mind
System fitted with a camera which lets you inspect results without needing to leave the ground
24/7 support provided with all of our gutter cleaning services
Bank Holiday and weekend appointment times for the ultimate in convenience
You can get a free quote on your gutter cleaners' work on demand!
How Gutter Cleaning Works With Us
The device we prefer to use in all of our gutter cleaning is known informally as a gutter vacuum cleaner. It does essentially what it sounds like:
It sucks all of the dirt and detritus out of your guttering without the need for a technician to physically get up there and yank it out by hand. The process is conducted entirely from ground level via the system's mounted camera. This means you too can view the effects of your gutter cleaners' work, so you know exactly what you've paid for!
Any particularly in-grown moss or other plant growth may well need manual attention, but we'll always consult with you before putting a ladder anywhere near your roof.
We also offer lawn mowing, landscaping, and a wide variety of other services. Book everything you need from us together to access our discounted rates.