Effective Lawn Repair and Restoration Services
Gardeners Chislehurst has over ten years of experience transforming fading or dying grass into healthy green growth. Get lawn repair and restoration from your team of local experts because:
We make sure you get the advice you need. We bring the tools and equipment that are necessary for aeration, scarification – or whatever course of treatment is needed. And we'll leave you with grass which will soon be growing strong.
What You Get By Using Us For Lawn Restoration:
An onsite meeting with your team of two professional gardeners to make your situation known
Any and all bespoke tools and materials required are provided as part of your lawn restoration service
Complete insurance protection, and work from highly trained staff
24-hour customer support facilities, so you can call any time
Convenient appointment slots including weekend and Bank Holiday options
No obligation if all you want is a free quote from an expert
Your lawn repair service will always include the removal of up to 180 litres of garden waste
What We Provide in Terms of Lawn Repair
Lawn repair from Gardeners Chislehurst prioritises diagnosis of the problem at hand. We know that every lawn can offer a different set of circumstances, and we make sure we understand your green area's unique requirements before we get started.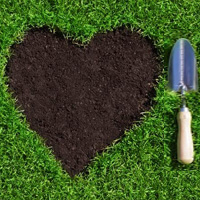 Get in touch and tell us about the problems you're having with your grass. We provide a range of options, including aeration and scarification to assist in the restoration of failing lawns. Whether the problem is caused by too much water, not enough – or a myriad of other reasons, you'll meet your team of two professional gardeners onsite so that you can discuss the situation with them. And get all the information you need about the cure they propose before you agree to the work.
Plus, why not add any general lawn care or junk removal you need to your order? You'll be ideally placed to get money off thanks to our multi-service discounts!