Easy and Efficient Stump Grinding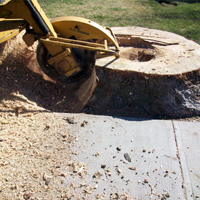 Stump grinding – otherwise known as stump removal – can sound like a daunting task. But what if you had a team of professional local gardeners with all the specialist equipment necessary, ready to help you out?
Gardeners Chislehurst makes it easy for you to get just that. Call today and talk to an expert about the stump you want to have removed. You'll get a free quote instantly, and a convenient appointment set up on the spot.
Why Use Our Stump Grinding Services?
Convenient and efficient service delivered by a team of two professional gardeners
Use the wood chips created by our stump grinding equipment however you please!
Rest easy knowing that you're protected by full insurance cover throughout
Get 24-hour a day support with all of our tree stump removal services
Have your stump or stumps removed from your property at the weekend or on a Bank Holiday
Start off with a free quote with no obligation to use us afterwards
Choose to get up to 180 litres of garden waste removed for free
What's Involved in Your Service?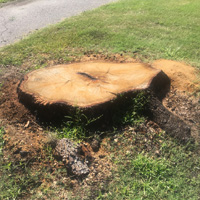 We have the experienced gardeners who are fully trained and equipped to handle any scale of stump grinding that you might need. No matter where your stump is placed, we'll be able to remove it quickly and conveniently. To make certain of this, the first phase of your appointment will be an onsite meeting with your team of two professional gardeners. You'll be able to show them the stump in question, and they'll be able to confirm your quote and service.
At the end of your appointment the equipment we use will have created a quantity of wood chips. These are perfect for mulching, decoratively covering areas of your garden, and many other uses. If you'd prefer not to be left with the remains of your tree, we can remove them as part of your stump grinding services. Simply tell us this when you call to book.
Many of our other clients who use this service often add tree removal or full weeding and pruning to their order. It's a great way of getting all the help you need at the same time – as well as money off!